Condron Corbel Slabs/Adjusting Units
National Roads Authority (NRA) approved.
Condron Cover Frame Corbel Slabs/ Adjusting Unit are manufactured using 85mm thick reinforced concrete to suit Condron Concrete manhole covers with 600mm access aperture.
They are quick and simple to install.
They can be used as risers in place of engineering bricks to achieve the required level for the manhole cover and frame.
All Corbel Slabs/ Adjusting Units manufactured by Condron Concrete Works are tested in accordance with I.S. 420 and I.S. EN 1917:2004 Specifications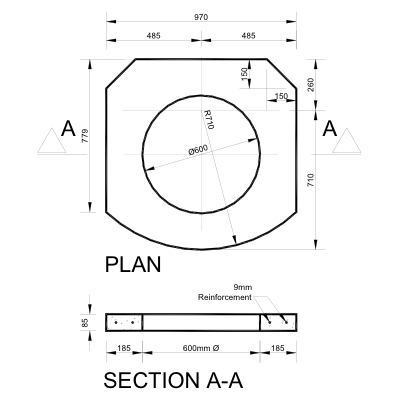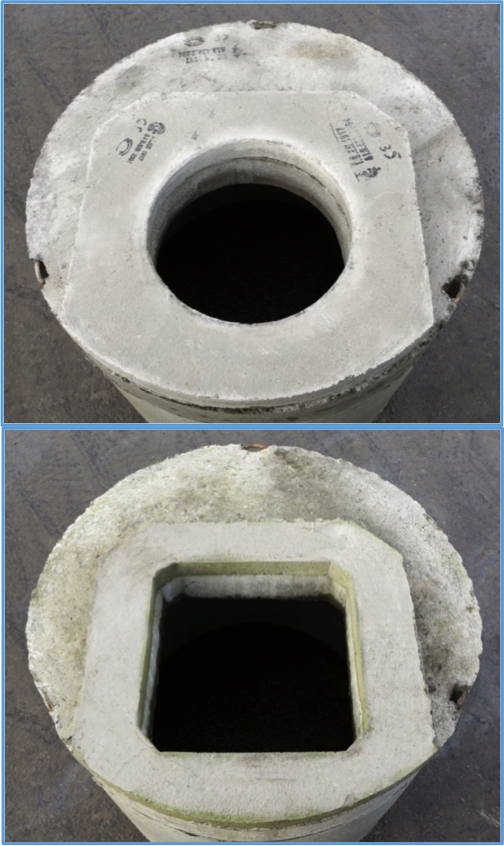 Would you like to talk to us about your requirements?
Contact Us