Sulphate resistant/bitumen coated pipes
SULPHATE RESISTANT (S.R.) PIPES
In the rare conditions where sulphuric acid is present in the groundwater or where internal acid attack is thought likely, Sulphate Resistant concrete pipes should be used. These are made to order and to comply with sulphate class 4b of I.S. 6: 2004 Table 2 and give a high-class resistance to attack. High Sulphate Resistant Hydraulic Cement is used in concrete exposed to severe sulphate action, principally where soils or groundwaters have high sulphate content. It gains strength more slowly than General Use hydraulic cement. Use of a low water-to-cementing-materials ratio and low permeability are critical to the performance of any concrete exposed to severe sulphate attacks. Like other Portland cements, it is not resistant to acids and other highly corrosive substances
Ground Granulated Blast furnace Slag (GGBS) is added to concrete by addition at the concrete mixer, along with ordinary cement, aggregates and water. The normal ratios and proportions of aggregates and water to cementitious material in the mix remain unchanged. Mixing times are the same as for ordinary cement. Both wet mixing and dry mixing processes can be used for making concrete with GGBS.
GGBS is used as a direct replacement for ordinary cement, and replaces ordinary cement on a one-to-one basis by weight. Replacement rates for GGBS vary from 30% to up to 85%. Typically 50% is used in most instances. Higher replacement rates up to 85% are used in specialist applications such as in aggressive environments and to reduce heat of hydration.
Extract from Table 2 Cementitious Content I.S. 6:2004
Would you like to talk to us about your requirements?
Contact Us
Download our Concrete brochure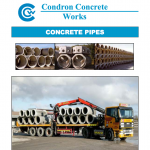 Download