Twinwall Road Drainage System
During production there is continuous quality control on all critical parts of the production process to ensure wall thickness, internal diameter, weight, external diameter and that socket diameters are all within dimensional tolerances.
In our purpose built lab, continuous assessment is carried out for melt flow index, ring stiffness, ring flexibility, impact resistance, heat resistance, internal pressure tests and jointing tests to the latest International and European Standards. Sealing ring are certified to EN681 and designed to exceed 0.5bar while under deflection and shear.
Advantages of Condron Concrete Works Twinwall Pipes
Low weight 6m pipes with/without socket for safer and faster installation.
High chemical resistance.
High impact resistance which may permit faster backfilling (depending on ground conditions).
Smooth interior, resulting with less blockages and greater flow rates.
It also permits easy cable installation.
Slight curves can be fabricated to adapt to on site requirements.
Joints are guaranteed to a 5m head of water.
Made from recycled materials.
High durability pipeline.
Ring stiffness in excess of 6kn/m2.
Resistance to water jetting.
Can be laid to a depth of up to 10m (depending on ground conditions).
Land Drainage Pipe (Coils)
Manufactured from recycled plastic, Land Drainage Pipes are manufactured in a range of internal diameters 64mm, 80mm, 94mm, 100mm and 150mm. Available in varying coil lengths and is specifically designed to for land drainage management. It offers significant improvements in areas where poor drainage negatively affects ground stability
The flexible nature of the Land Drainage Pipe makes it suitable for agricultural applications, road drainage, sports and leisure projects and drainage of water logged areas.
Specific lengths available on request, please contact our sales team for further information.

Advantages:
The Condron Concrete Land Drainage pipes is to B.S.4962 is an effective sub-surface drainage system and can assist in the following;
Reduces ponding in low permeable soils.
Lowers surrounding water table to assist flood relief.
Drier soils greatly increase agricultural and recreational activities.
Suitable for all types of soils.
Slot perforated for superior drainage.
A full range of fittings available for various connections.
PA Saddle Description
A Plastic Adaptor saddle to connect a 160mm OD PVC lateral pipe into a large diameter Twin Wall or Ribbed Sewer pipe DN 300mm – DN 600mm.
Standard Couplings Description
Designed for sewerage, drainage and all non and low pressure applications up to 2.5 bar.
When used individually or combined with bushes, Flexseal Standard Couplings have many applications in the construction, repair and maintenance of pipe systems:
As a joint for plain ended pipes
Repair and maintenance of existing pipelines
Connecting short and cut lengths of pipe
Making post construction connections to an existing pipeline
Reconnection of laterals on renovated sewers
Pipe Lubricant Description – For plastic pipes.
Pipe Lubricant NEUTREX® for plastic pipes: a white, water miscible paste based on synthetic materials. Standard application: general plumbing and construction. Neutrex is approved for drinking water applications after DVGW as well as WRAS.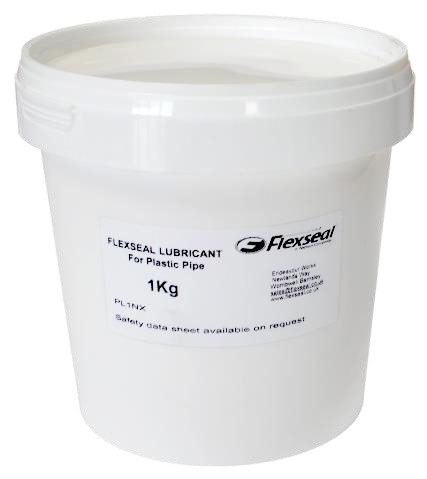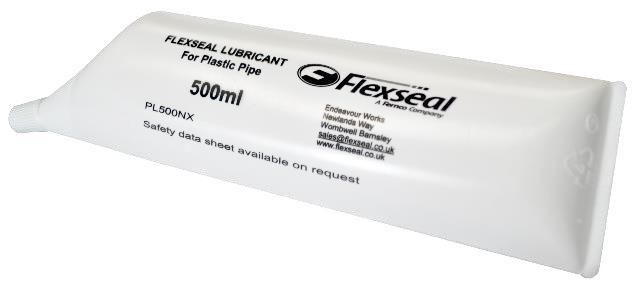 Note: * denotes fabricated and pressure tested to order Note: * denotes fabricated and pressure tested to order
Condron Concrete Works Twinwall Pipes can be delivered with any order for Roof Tiles, O.G. Pipes, S&S Pipes, Manhole Rings, Manhole Covers and Road Gullies on the same delivery.