Surface Water Infiltration Systems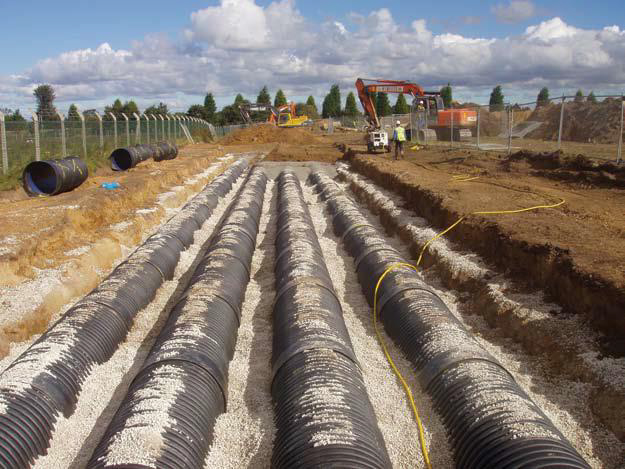 Sustainable Urban Drainage Systems (SUDS) is becoming more prevalent in drainage design. One key SUDS technique is to encourage surface water to infiltrate into the ground at source.The Condron Concrete Works Twinwall Pipe system is available in unperforated, half-perforated, one third-perforated and two thirds perforated and fully perforated configurations. The perforated and half-perforated pipes may be used to form several different infiltration devices. With carrier pipes used to transport surface water to the point of infiltration, enabling a single integrated system to be used, where required.
Typical infiltration structures, using the Condron Concrete Works Twinwall Pipe system, are:
• Ring soakaway
• Horizontal tank soakaway
• Trench soakaway
• Infiltration trench
• As part of a drainage blanket (increasing its storage capacity and reducing the volume of stone required)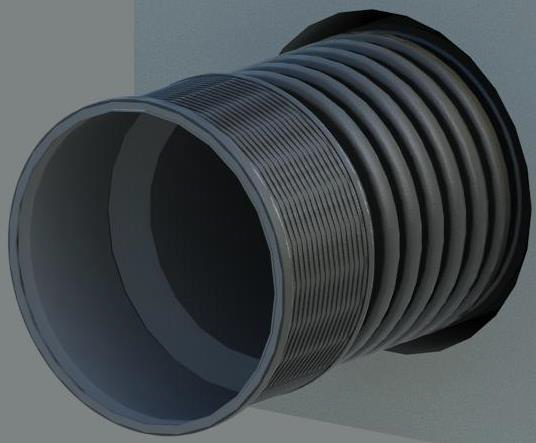 Please contact Condron Concrete Works Technical Staff for further information of SUDS and infiltration structure design.
The Condron Concrete Works Twinwall Pipe system for applications subject to the Manual of Contract Documents for Highway Works in diameters up to 900mm The pipes shall be thermoplastic structured wall pipes. The system shall be stored, handled, transported and installed in accordance with the Manual of Contract Documents for Road Works.
The pipes shall be of carrier / fully perforated / half perforated (solid invert) configuration. Solid invert and carrier drainage pipe shall be installed with sealed joints.
Would you like to talk to us about your requirements?
Contact Us
Download our Twinwall brochure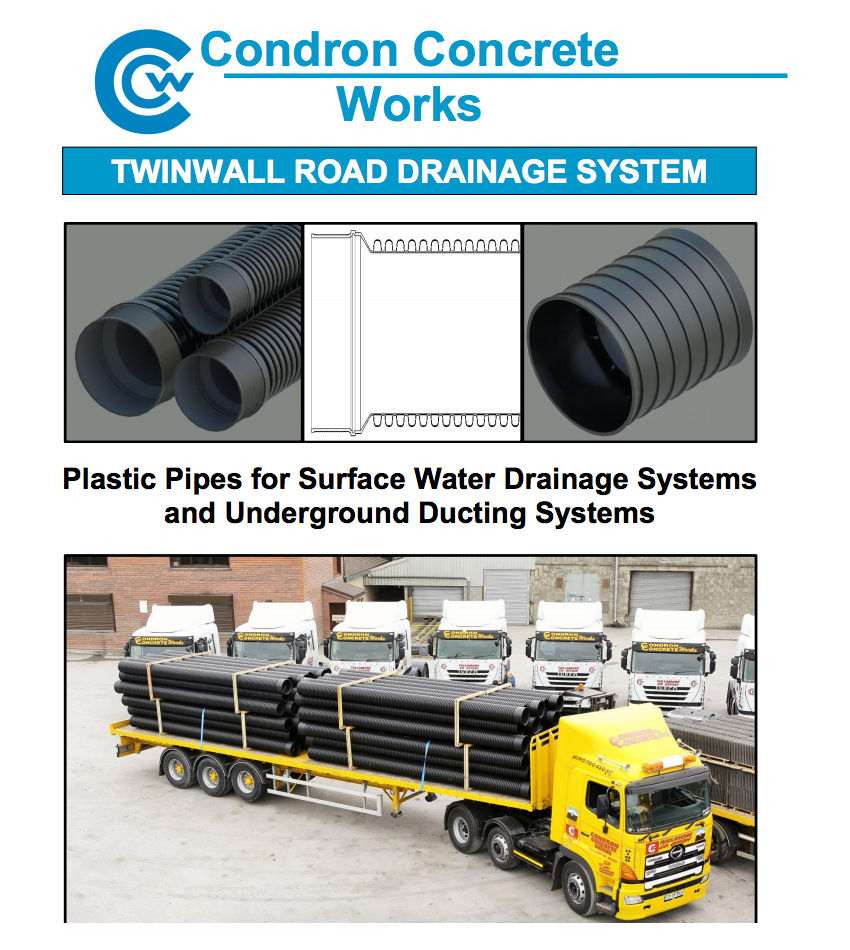 Download